I have just established J-WORLD INC. on June 1st, 2017.
My approx. 30 years global background starts from in my teens.
The number of the countries I have ever visited was approx. 50.
I have many experiences such as
・worked for one of a big trading company and imported products from all over the world
・worked for a big IT related equipment and service company and involved global businesses, negotiated with huge global customers, managed subsidiaries all over the world, improved the relationship between internal sales & operations (factories), etc.
・worked myself for internet sales business for a couple of years
So what we can do is mostly as follows:
・finding products which our customers are looking for from all over the world
・making products by ourselves from the beginning
We just like to see our customers smile by our support.
We promise to try to do our best for all of our customers & related business partners
to feel happy by our products / services from all over the world.
Our goal is to develop our company to contribute to all the life & society globally.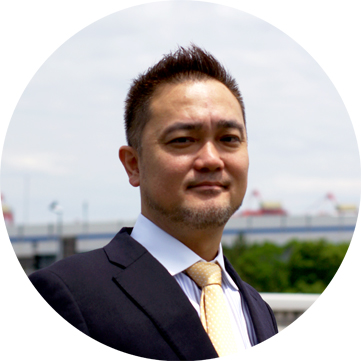 Masahiro HORIGUCHI
President
J-WORLD INC.